Italian Property Investment
Properties Around Italy has lots of off-plan developments in Abruzzo Italy. We have a large selection in Italian houses and properties
On our web site you can find a large number of CD's and vinyl records. Some of them are very rare and hard to find. Also, we are interested in buying your items from you or you can offer us your vinyls and CD's for exchange. We have new stock arriving almost every day and our web site is updated daily, so if you haven't found what you were looking for today, come and visit us soon again or you can simply email us at: order@cdshop-roxy.com and send us your wants list. We will do our best to find for you items that you are after, as soon as possible.
If by any chance you find yourself in Croatia, you can visit us in our store in Zagreb, Savska cesta 34.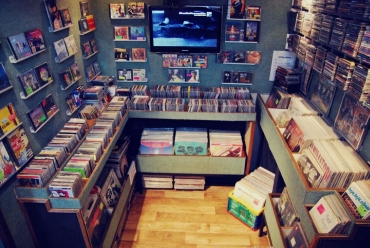 ---
The effects of good music are not just because it's new; on the contrary music strikes us more the more familiar we are with it.
--Johann Wolfgang Von Goethe
Music is your own experience, your own thoughts, your wisdom. If you don't live it, it won't come out of your horn. They teach you there's a boundary line to music. But, man, there's no boundary line to art.
--Charlie Parker
Second hand shop Roxy exists since 1993.
In ten years of our work we made a collection of approximately 20 000 items. We stock many rare and collectable items from the countries of former Yugoslavia and from all over the world. We are always interested in buying good quality CD's and vinyl records from you so if you have something to offer us, please email us at: cdroxy@cdshop-roxy.com
Please note: If you use the alphabetical links above Artists are generally stored under their first name, for example; Mariah Carey is stored under M for Mariah.
Thank you for visiting our web site!